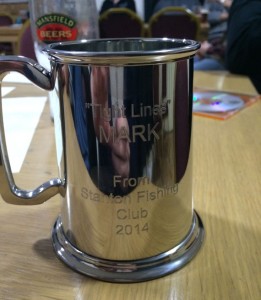 It was the club's AGM last night discussing the year just gone. Various things were discussed at the meeting which will appear in further "news" items.
Most importantly, The club would like to thank our outgoing club secretary Mark for all your long years of hard work and long service. 20 years in the job, and a very good job he has done too. Thank you for your time and commitment to the club.
We wish you the very best for the future.
Tight Lines Mark.