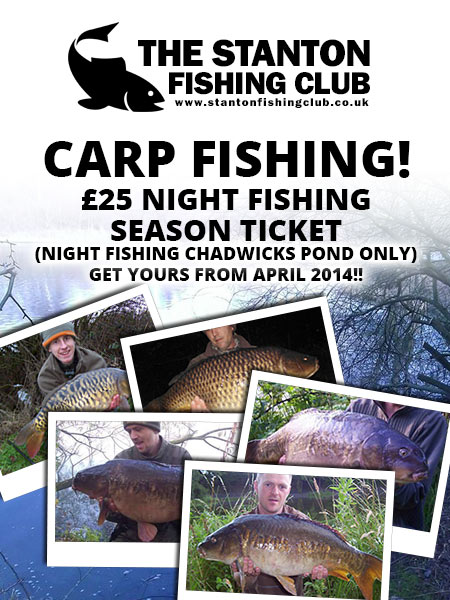 Night Fishing To Come From April 2014
There have been a lot of people discussing the possibility of night fishing on Stanton's waters, and showing interest that they would love to join the club should this become available.
This was raised at the clubs AGM in Feb, and it has been agreed that it would be a huge benefit for the club to allow members to night fish.
The night fishing will be available from April 1st 2014 on Chadwicks Pond only. The price of the night fishing ticket will be £25.00, with this you get access to all the other waters on our books (usually £25.00) but additional to that you also have the right to fish Chadwicks pond at night.
We look forward to seeing your pictures.
Andy M.